Hanover School District 28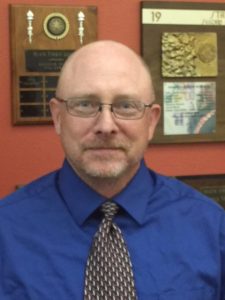 Randy Underwood – President
719-382-4967
443-786-8235
runderwood@b.hanoverhornets.org
Randy was born and raised in Omaha, NE where he participated in Jr ROTC at Central High School before attending Tulane University on a ROTC scholarship. Upon graduating with a bachelor's of science degree in Electrical Engineering specializing in Digital Satellite Communications, he received a regular commission as an Officer in the United States Army. After serving eight years active duty, he left the Army and began working as System Security Engineer with the Department of Defense. He moved to Colorado in April of 2012 to work at Peterson Air Force Base helping to sustain military communications satellite systems.
Randy spends a lot of time volunteering in the community. He was an assistant scoutmaster and training officer for the Boy Scout Troop in which his son achieved Eagle Scout. He also volunteered countless hours with Special Olympics in Maryland as a golf and bowling coach. Additionally, Randy has assisted in several middle and high school musical productions by creating props, scenery and acting as stage manager.
Randy has been married to his wife, Lori, since 1999. His son is in the United States Army and his daughter is in high school.
---
Danielle Combs -Vice President
719-210-3842
dcombs@b.hanoverhornets.org
I was born in Oceanside, California and moved to beautiful Colorado when I was 3 years old. I have lived in this District since I was 4 years old. I was a student in this amazing district from Kindergarten until I graduated in 2005. I met my husband a couple of years later and married him in 2009 after welcoming our daughter into our world in 2008. Our first few years together we lived in Colorado Springs and then Fountain before we decided that the country, small town life was for us and we bought our home in Midway. My parents still live in this district in the same house I grew up in. Our daughter is 9 years old and in the 4th grade at Prairie Heights, shean ROTC scholarship has attended Prairie Heights since Pre-School and she absolutely loves it. My husband and I own an interior/exterior remodeling company with this being our 6th year in business. I am honored to be serving on the school board as this district holds a very special place in my heart.
---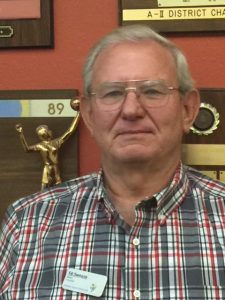 Ed Sweazy – Treasurer
719-683-3352
719-355-6052
esweazy@b.hanoverhornets.org
I was born in Cheyenne, Wyoming and raised in Nunn, Colorado. I Joined the Air Force and served for twenty years traveling around the world and meeting all kinds of interesting people and seeing some wonderful places. I met my wife of forty-one plus years in the Air Force, we have two children. When I retired from the service I worked at Ft. Carson maintaining the houses for the soldiers and supervising a 48-man crew. We moved out here to Hanover to escape the city and retire in 1994, hoping to travel the states and see all we could. We now raise our five grandchildren along with numerous animals and their great grandmother.
Currently, Mr. Sweazy is the District's Representative to the PPBOCES Board.
---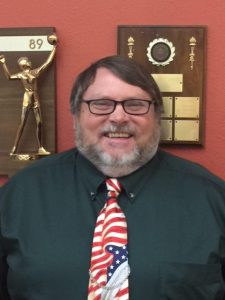 Dwight Smith – Secretary
719-382-5532
757-652-7752
dsmith@b.hanoverhornets.org
I grew up in the desert of southern New Mexico industry, which. In 1990 I met and married Mrs. Ronda McDonald now Smith. After the wedding I enlisted in the Navy and spent 20 years on various ships and shore assignments. While on active duty I earned a Bachelor's degree in Work Force education. Education has a strong reach within my family, my lovely wife is a teacher, my mother is a retired teacher, and my late Grandmother was a retired teacher, as were both of her parents. I am currently a Learning and Development Specialist for the Colorado Department of Human Services. I believe all children should have the opportunity for a quality education no matter what their life circumstances are. I look forward to serving Hanover School District # 28.
---
Paul Ricks – Director
720-290-2098
pricks@b.hanoverhornets.org
I was born and raised in Westminster, CO. Westminster High school is where I graduated from in 1997 and it is also where I met my amazing wife Shawna. We got married in 2003. I work in the Oil & Gas industry which has required us to live in Pennsylvania and Texas. I now work for Ely & Associates Corp, a hydraulic fracturing and well completions consulting firm based out of Houston, TX. I have been with this firm for six years and am now in a position where we can live where we want, so we chose to come back home to Colorado. In the short time that we have been a part of the Hanover Family, we have enjoyed the small-town feeling and atmosphere that being here has provided. We have four awesome children who all attend the Hanover School District. We have a lot of animals that we enjoy on our little farm. I am humbled and excited to be part of the Board.